Delivering greater understanding of well connectivity informs decision-making and improves overall reservoir management.
20th September 2017
The ability to use the well's architecture to provide greater understanding downhole is central to Metrol's approach when designing wireless solutions for both well testing and production wells.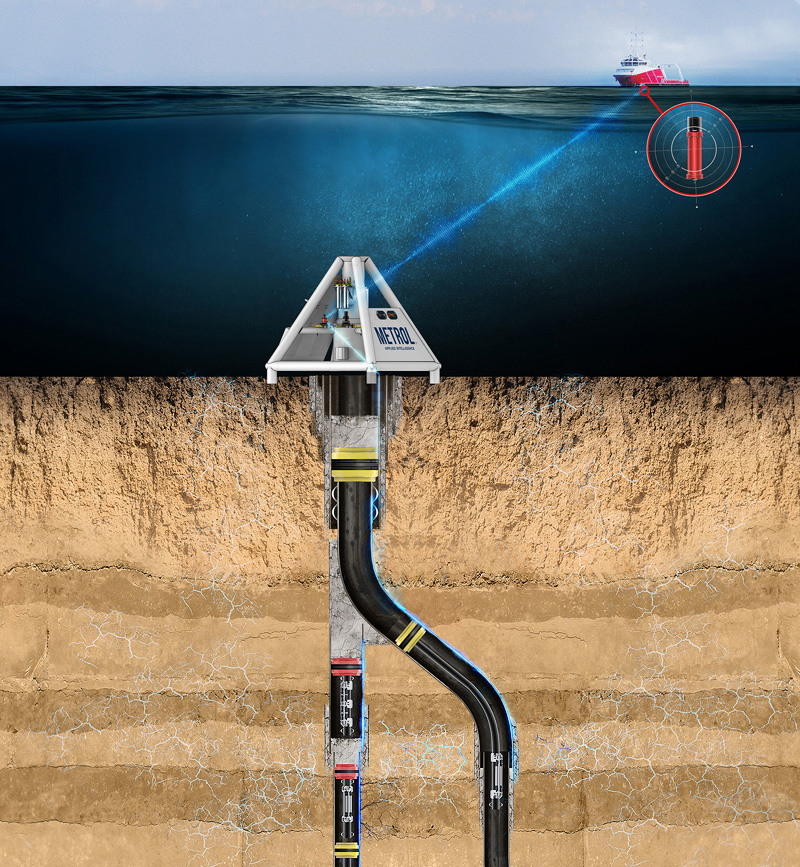 In a recent side track example, where the casing was cut and cap rock reinstated with cement, the mother bore was abandoned with our PARAGON-EM™ gauges isolated below a plug. A PARAGON-EM™ relay station was placed in the bore of the side track to increase data acquisition efficiency and reduce long term power consumption.

Metrol also has the expertise to combine methods of PARAGON™ telemetry using a transparent interface.  A contingency well test was planned in the side track, this was subsequently cancelled, however it is worth realising that EM data from the mother bore can be viewed at the same time as acoustic data during the well test. The transparent interface connects data from both bores, increases understanding of the connectivity of the formation, and demonstrates the flexibility of our technology.